Our first morning at sea found us pulling into the Nassau harbor.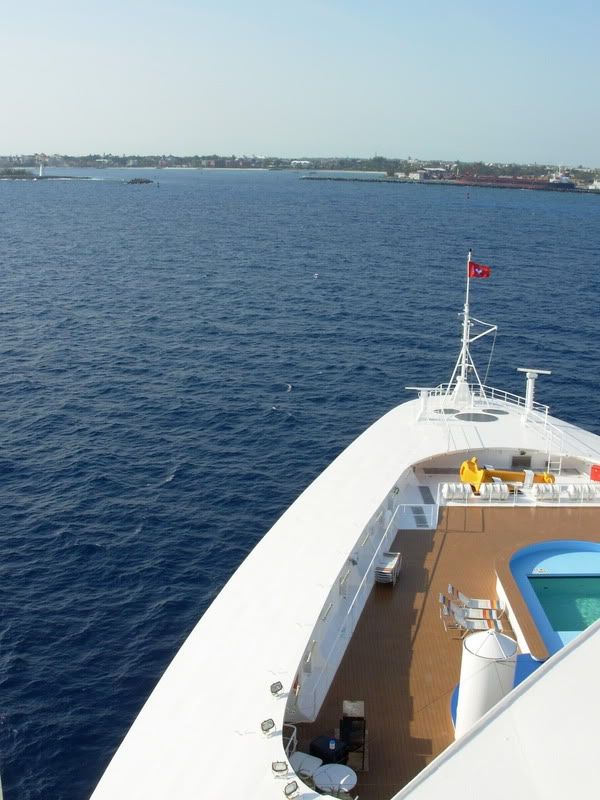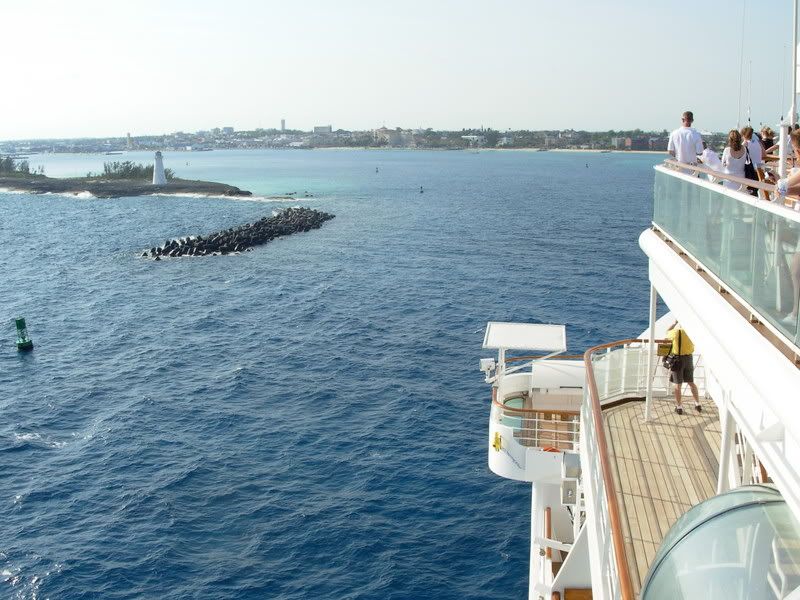 After squeezing through the breakwater, our enormous ship pirouetted within its own length to back into its berth in port. The ship has lateral jets below the waterline that allow those kinds of maneuvers.
Having spent several days in Nassau last year, we did not feel a need to take much time ashore this time.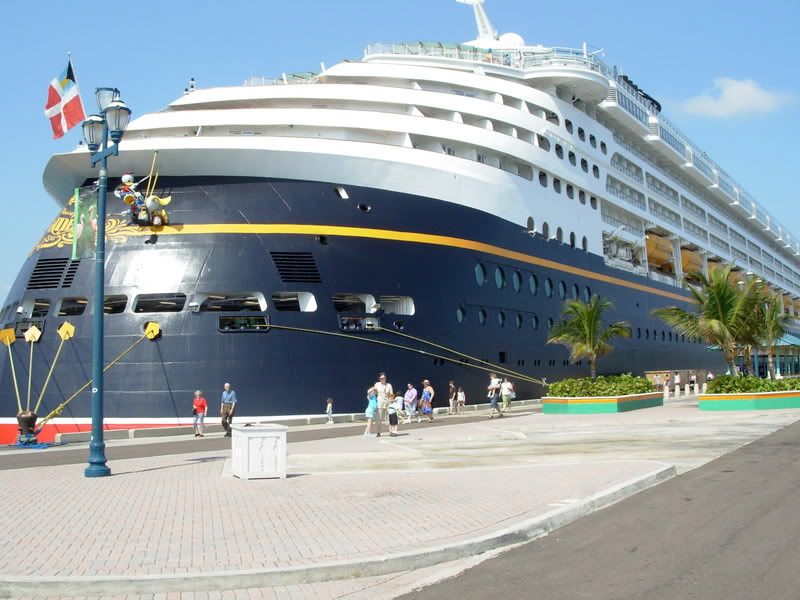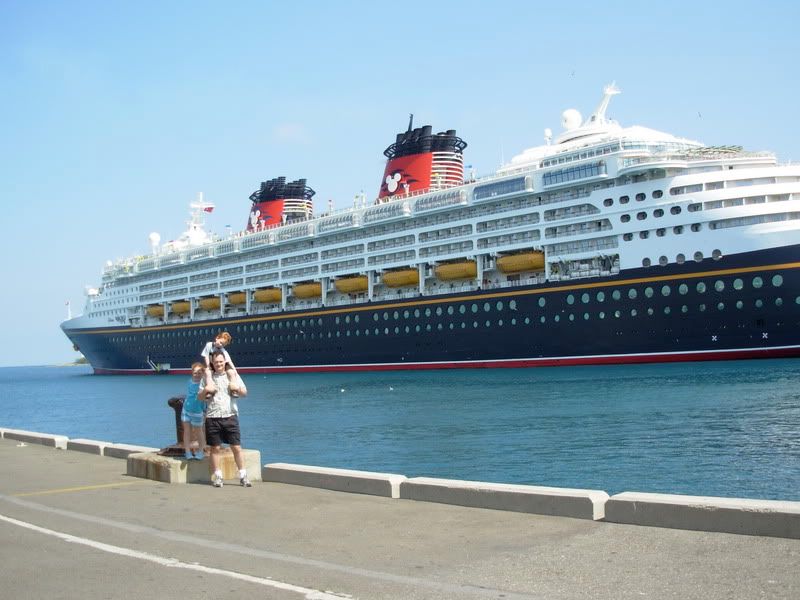 The port has a vendor area constructed specifically for cruise ship passengers, which is where we also saw an exhibit of junkanoo costumes, worn primarily during the massive Boxing Day celebration.
We made sure to drop in on our friend Greg and his family, who are finishing up their stint in the Bahamas as part of the U.S. State Department. Greg then took us on a tour of the U.S. embassy, which was predominantly institutional drab spiked with a little high formality in the ambassador's office, with the omnipresent security provided by U.S. Marines hovering malevolently just out of view at all times. A fascinating place to work. We happened to be in town just a day ahead of a major election that, believe it or not, was heavily influenced by the Anna Nicole Smith hubbub. The State Department folks were keeping a close eye on the race between the incumbent ruling party and the opposing party running on an anti-corruption platform. Later that evening, while aboard the ship in the harbor, we heard and saw a loud parade demonstration processing down the main road through town; I think we were among the few on board who knew what it was all about.
We headed back to the ship early so that we could maximize our time on board. The kids immediately headed to the pools, where we took advantage of the poolside hamburger-and-hotdog shack for our lunch.
The weather was gorgeous, and we all got a good start on our sunburns.
In the evening, we attended a production of Hercules in the main theater, which was very funny and enjoyable. Many jokes are made at the expense of entertainers who are reputed to have only "cruise ship talent," but whatever that dismissive assessment may mean, we were treated to the work of some talented actors, musicians, technicians and set builders.
After the show we waited with Uncle Walt for dinner to begin:
By the time dinner was over, we were exhausted and ready for bed, where we found this little guy:
In the middle of the night I was awakened by a sharp bang in the room, which turned out to be one of the closet doors sliding open. It was just a couple of minutes after 2 a.m., the scheduled time of departure, which meant that the door had moved because the ship was no longer in port. I got up to look out over the verandah, and sure enough, the now-familiar profile of Nassau was sliding by silently.