The biggest full moon of the year was last night, when the full moon phase coincided with the perigee of the moon's elliptical orbit around the earth. The moon at that point is 31,000 miles closer to the earth than at the apogee of the orbit, giving the full moon its greatest effect, not only visually but for tidal pull as well. It was a little cloudy last night, but tonight was relatively clear, with just a hint of light fog.
I couldn't resist pulling out the camera, the big lens and the tripod. I have a lot to learn about manually controlling all of the settings, but even with what little I know, and a 2-second timer setting, I got some decent shots of the moon (as I took several in series, the slideshow reveals how the moon marches across the sky, as the image of the moon crept across the frame of the fixed camera position).
Here's the best, cropped heavily (the lens is big, but not big enough to fill the frame with the moon):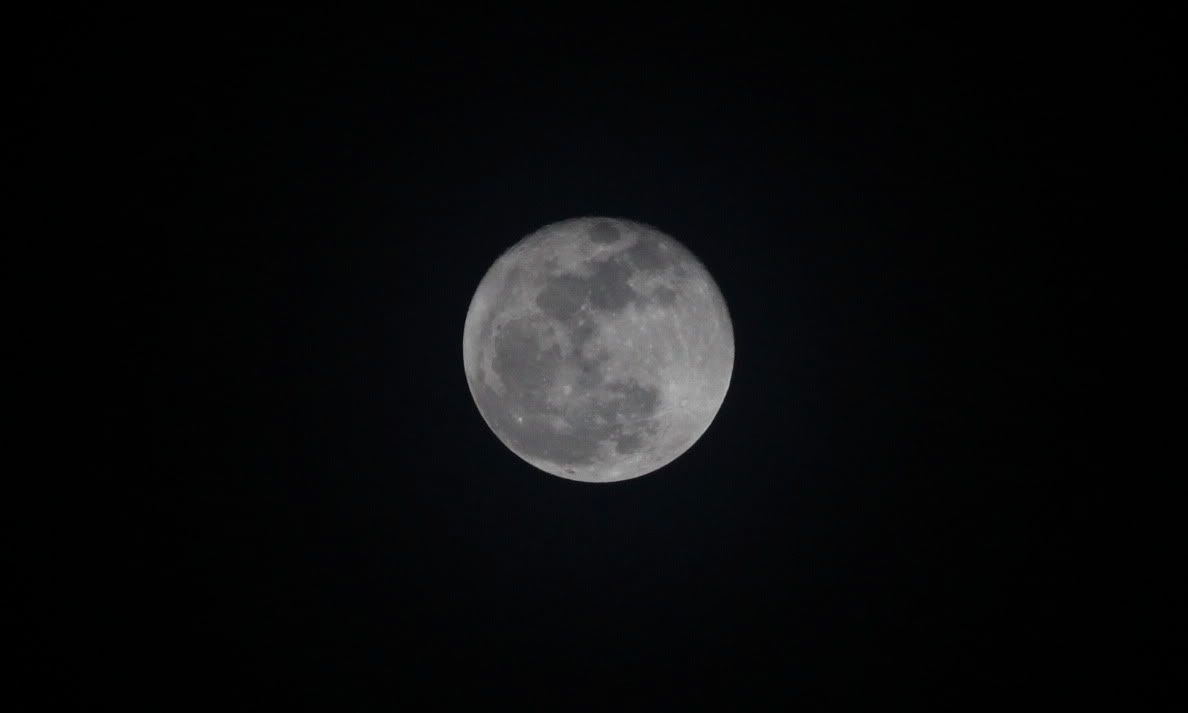 (Click to enlarge and see the image properly centered)
The encroaching shadow of the earth is just visible at the top of the moon disc. This is through a bit of fog; a truly clear night (and a more competent photographer) should yield an even sharper image.