One of the Silent Auction items available in the swim team's fundraisers was a set of four tickets to a Giants game. We won the tickets and went to the game this week. It turns out that the seats were pretty good.
We were in the third row of regular seats (behind the section of crazy-good special seats behind the backstop) almost directly behind home plate. It was a terrific place to see the ballgame. You could see everything that happened in the field, and the players seemed larger than life rather than the distant tiny figurines you see from our usual seats in the bleachers or upper deck. It didn't hurt that food was delivered to us in our seats, either.
Being close means you get a good look at the players.
Giants starter Matt Cain: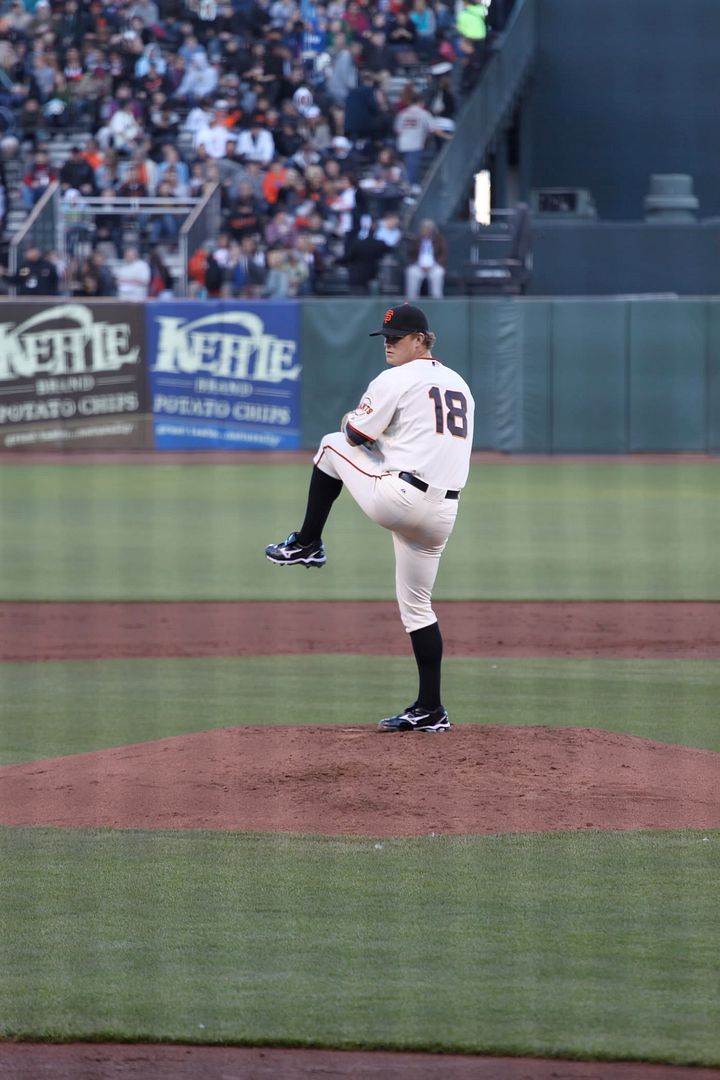 Rookie of the Year candidate Buster Posey, who got a hit for the 20th straight game: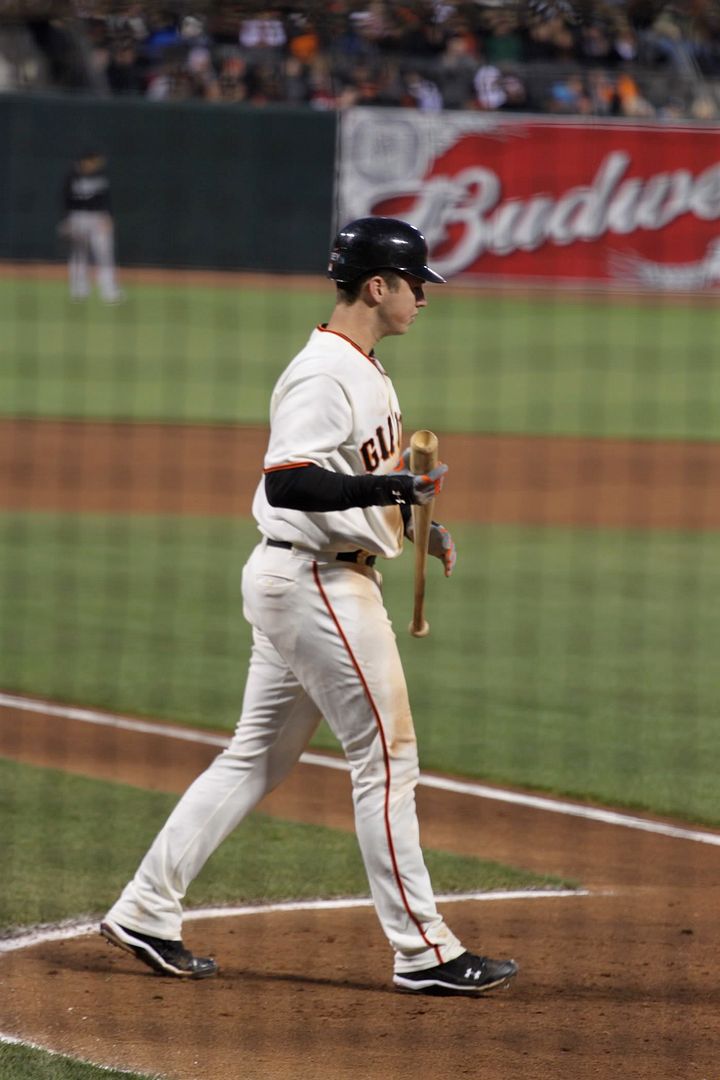 Local product (Bellamine HS) Pat Burrell: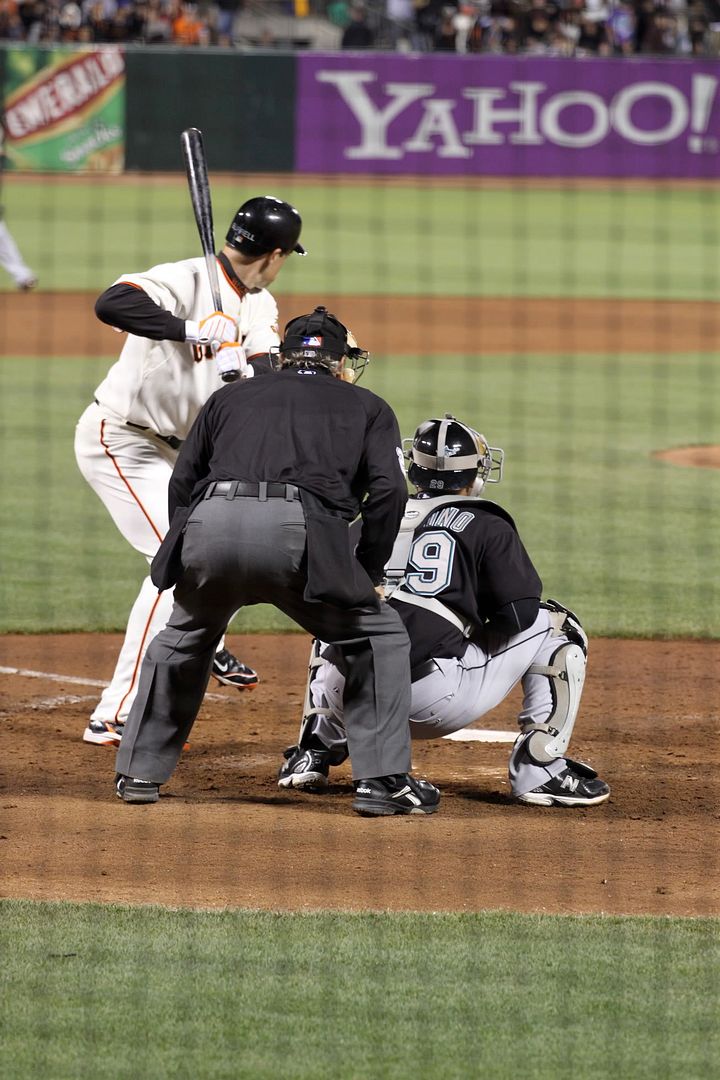 The game was exciting, with two top notch pitchers playing well, several home runs, and an eighth inning comeback by the home team (fueled by two home runs) to earn the win.
We don't get to too many games, but we try to make them memorable. This one is right at the top of the list.