Just because Tokyo at night is more brightly colored than a 64 crayon box of Crayolas doesn't mean that the intensity of its after-dark display should be emulated by its country's car manufacturers. I rented a new Nissan Sentra last week, which like many cars has an instrument panel that features a mix of analog and digital gauges. Unfortunately, the fuel and engine temperature gauges are in a round LCD display in the middle of the panel. The information is very hard to read under the best of circumstance, but at night, it is a disaster: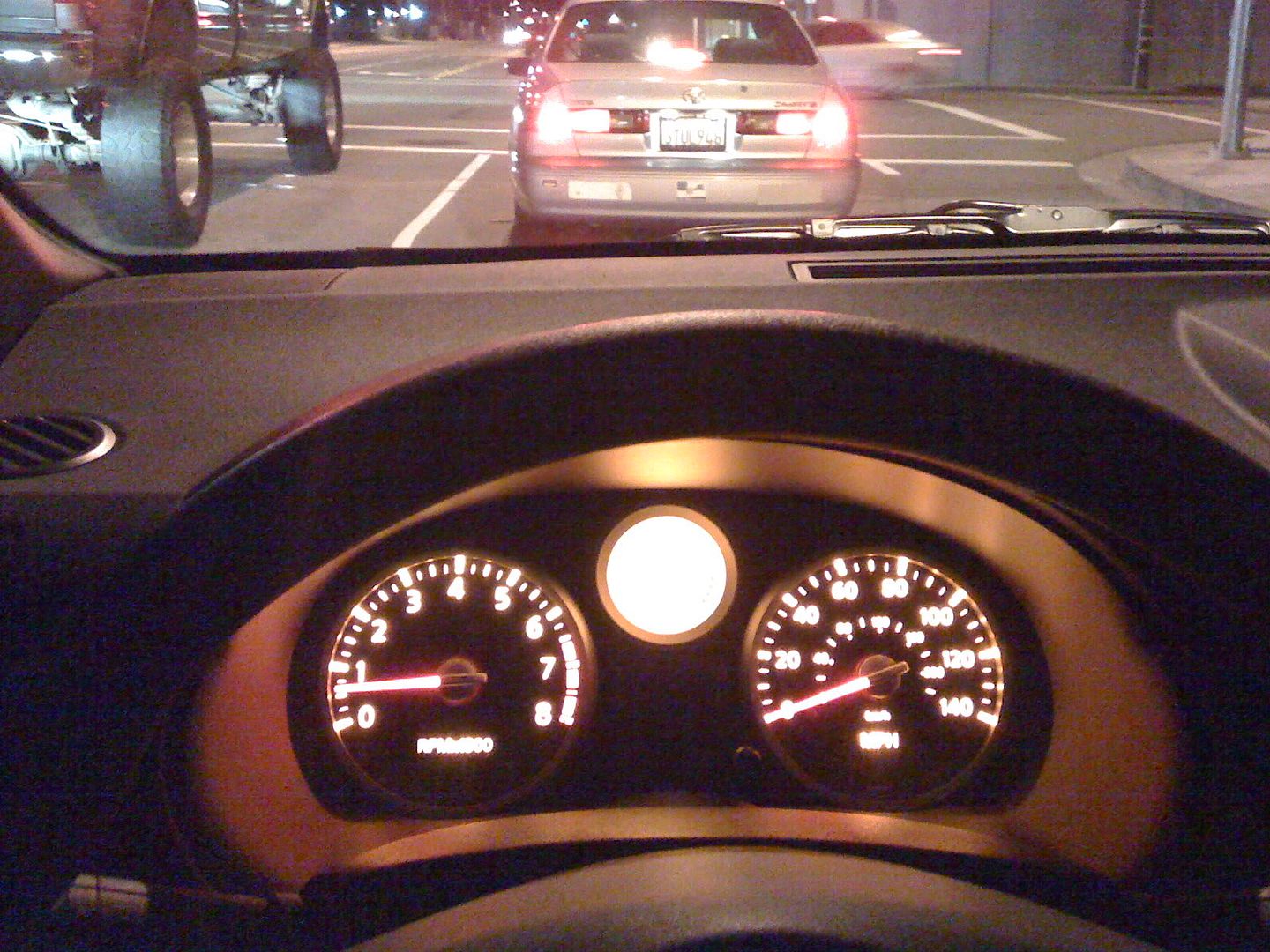 The Nissan orange is annoying enough to begin with, but the center display is so excessively bright that it is at once illegible and a constant distraction. I know car manufacturers test their new products extensively under just about all conceivable conditions. I've
wondered before
whether they test during the day. Do they not test at night, either?